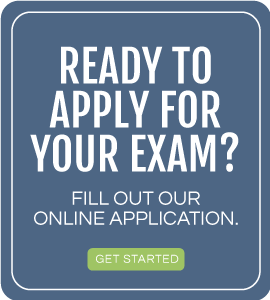 The NBCE will offer the American Board of Chiropractic Internists written exam on May 4-13, 2017, at Pearson VUE testing centers nationwide.
You must apply and pay for your NBCE seating fee through your MyNBCE account. The seating fee is $150. The application deadline is April 15, 2017.
Please allow up to five business days for the NBCE to process your application. Appointment times depend upon available space at the testing center.
Please refer to the brochure below for additional information.
American Board of Chiropractic Internists brochure (PDF file)