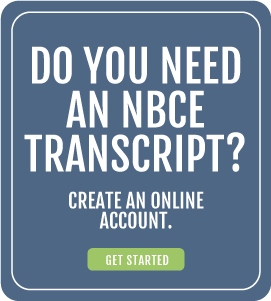 Part IV Scores
Concerns During Exam Administration
If at any time during the Part IV Exam administration you encounter a situation that might have a significant impact on your performance, immediately notify the NBCE official in charge at the test site. The official will attempt to resolve the matter according to administrative guidelines established for the Part IV Exam. Administrative problems that are not brought to the attention of test site personnel may be impossible to resolve after the exam is over.
Post-exam Review
Following the exam, the NBCE will carefully review the statistical performance of each test question and will read and research examinees' written concerns regarding test questions. Final scores will be determined after all test questions have been evaluated by the NBCE Department of Practical Testing. To ensure that each exam is scored accurately, the NBCE will also thoroughly check the answer sheets of each examinee. You will not be allowed to review exam questions or answer sheets following the administration of the exam.
Letters of Concern
The NBCE is committed to improving future Part IV Examinations. If you have a concern about any aspect of the exam that may have affected your performance, you must put that concern in writing. E-mail your concern to records@nbce.org or mail to:
NBCE Director of Practical Testing
901 54th Ave
Greeley CO 80634
The NBCE cannot investigate letters of concern received after the published deadline. Please be aware that regardless of the type of complaint and the findings, no scores will be altered or voided as a result of the research.