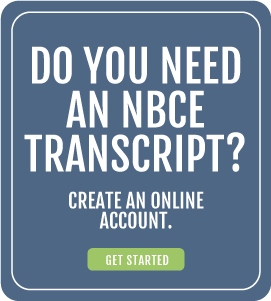 What is hand grading?
Hand grading is a process by which the NBCE confirms that the answer sheet you submitted corresponds with the scanned data. Hand grading is available only for paper-and-pencil exams, and not for computer-based tests. The NBCE does not hand grade test booklets.
How do I request hand grading?
To request hand grading, submit the request form below, along with appropriate fees (U.S. funds only, made payable to NBCE).
Hand grading request (PDF file)
The NBCE must receive your requests by the appropriate deadlines: