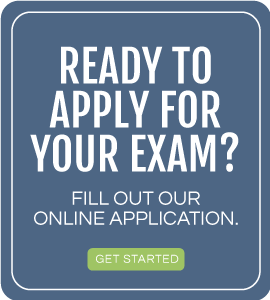 Exam Scores
Scores are posted to your MyNBCE account following the exams. Scores will be available on the dates posted on this website.
Transcripts
You can submit a transcript request through your MyNBCE user account. You may pay for your request online, if fees apply.
You may also use the Transcript Request form (PDF). Print the form, enclose appropriate fees, and mail it to the NBCE.